Our new 42″ LG plasma TV from COMEX
Yup, we didn't just buy a washing machine. We also bought a TV (and a colour all-in-one printer). We bought the LG 42PG20R plasma TV during one of the hourly offers. It was a tough decision. I was busy manning one of the exhibits at the RSAF Open House, while PG has been spending the whole afternoon at COMEX waiting for a good deal.
When we bought the washing machine, there was a 40″ (or is it 42″?) Samsung Series 5 LCD TV going for $1299… but we did not grab the offer… so we were waiting for something as good to come along.
The initial plan (before COMEX) we had was to go for a 32″ for less than $1,000. After comparing and looking around, we decided that a 37″ or 40″ would be nice and not too big for our living room too. Not sure about PG, but the price I was prepared to pay stretched a little towards $1,500. (Palladine 37″ at $799 remains a very attractive offer.) We also considered getting a projector ($800), but with the cost of installation ($500), tuner ($100), screen ($200), and sound system ($200), the price would be close to $1,800.
How much did we pay in the end? $1,699 with $300 NTUC voucher. Features and Specifications are below… It was a bit impulsive as there were only 5 sets on offer… Did we really have to spend so much? Oh well… too late for that now…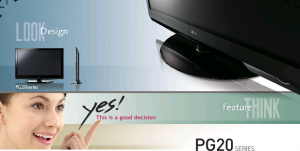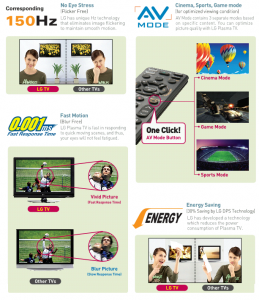 Display
| | | |
| --- | --- | --- |
| Resolution | | 1024 * 768p |
| Brightness | | 1,500cd |
| Contrast Ratio | | 25,000:1 |
| Life span (hr) | | 100,000 |
| Filter Type | | Glass |
Broadcasting System
| | | |
| --- | --- | --- |
| Analog | | PAL/SECAM-BG/DK , PAL-I , NTSC-M |
Video
| | | |
| --- | --- | --- |
| Enhanced Noise Reduction | | 3D Noise Reduction |
| Digital Comb Filter | | 3D Comb Filter |
| DLTi/DCTi | | Yes |
| Color Temperature Control | | Yes |
| Black Stretcher | | Yes |
| Cinema 3:2 / 2:2 Pull Down Mode | | Yes |
| Aspect Ratio Correction | | 7 Modes (16:9/Just Scan/Auto/4:3/14:9/Zoom1/Zoom |
| Dual XD Engine | | Yes |
| Aspect Ratio | | 16:9 |
| Just Scan (0% overscan) | | Component/HDMI |
| Enhanced Line Doubler | | Yes |
| Picture Mode | | 7 modes (Vivid, Standard, Cinema, Sports, Game, User1, User 2) |
Audio
| | | |
| --- | --- | --- |
| Audio Output | | 10W + 10W |
| Auto Volume | | Yes |
| Mono/Stereo/Dual/(MTS/SAP) | | Yes/Yes/Yes |
| Speaker System | | 1 Way 2 Speakers |
| Surround System | | SRS Trusurround XT |
Picture In Picture
| | | |
| --- | --- | --- |
| PIP | | 1 Tuner |
| Split Screen (Double Window) | | Yes (DW1/DW2) |
| Main Input | | Component/RGB/HDMI |
| Sub Input | | TV / AV |
Function
| | | |
| --- | --- | --- |
| Clear Voice | | Yes |
| AV Mode | | Yes |
| 1080P Source Input | | HDMI / component |
| Simplink (HDMI CEC) | | Yes |
Jack Pack Side
| | | |
| --- | --- | --- |
| AV In | | 1 |
| S-Video In | | 1 |
| HDMI In | | No |
| USB 2.0 | | No |
Jack Pack Rear
| | | |
| --- | --- | --- |
| RF In | | 1 |
| AV In | | 1 |
| AV Out | | 1 |
| Component in (Y,Pb,Pr) + Audio | | 2 |
| Variable Audio Out | | 1 |
| HDMI/ HDCP Input | | 2 x HDMI 1.3 |
| RGB In (D-sub 15pin) – PC | | 1 |
| PC Audio Input | | 1 |
| RS-232C (Control/SVC) | | 1 Control |
Power
| | | |
| --- | --- | --- |
| Voltage, Hz | | 100~240V, 50/60Hz |
| Consumption | | 310W |
| Stand-by | | 1W ↓ |
Dimension (mm) (WxHxD)
| | | |
| --- | --- | --- |
| Without Stand | | 1040x677x86 |
| With stand | | 1040×729.5×308 |
Weight (Kg)
| | | |
| --- | --- | --- |
| Without Stand | | 24.4 |
| With Stand | | 27.2 |